An index of over 300 home builders, which shows the demand for new homes. The index runs from 0-100, so a rating of 50 would mean that demand for new homes was average.  Data used in the index is provided by the National Association of Home Builders (NAHB).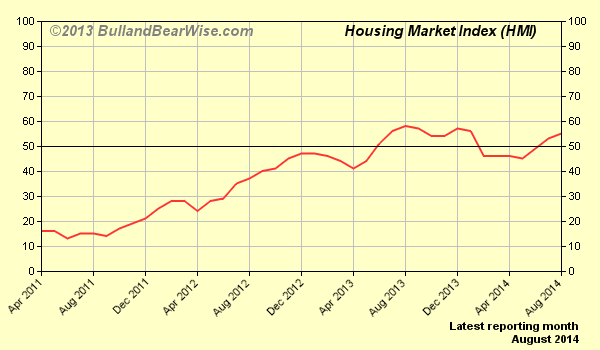 The index is not as comprehensive as formal housing reports like new home sales or MBA mortgage applications, the index is more like a supplemental indicator for predicting housing trends.
The NAHB Housing Market Index is used to provide general insight to where the housing market is heading. Because new home sales reflect 'big ticket' items that require construction and investment, the housing market is often considered an indicator of the direction of the economy as a whole. Growth in the housing market usually means subsequent spending, generating demand for goods and services and the employees who provide them.